Automated RTI Capturing

The Helios S53 offers the first ready-made end-to-end solution for controlled and automated capturing of RTI data. It complements the Truvis Authentica software framework to form a complete system for working with RTI images.
Easy to use
Equipped with 48 dimmable LEDs, simple controls and embedded software for workflow automation.
Independent
The Helios S53 can be used with the camera, lens equipment, and capture software of your choice.
Portable
Thanks to the portable design, data aquisition can be realized fast and in situ with minimal infrastructure.
Data processing, detailed examination, editing or preparation for archival can then be achieved remotely without direct access to the objects.
This provides a new level of flexibility for working with remote and hard to access objects.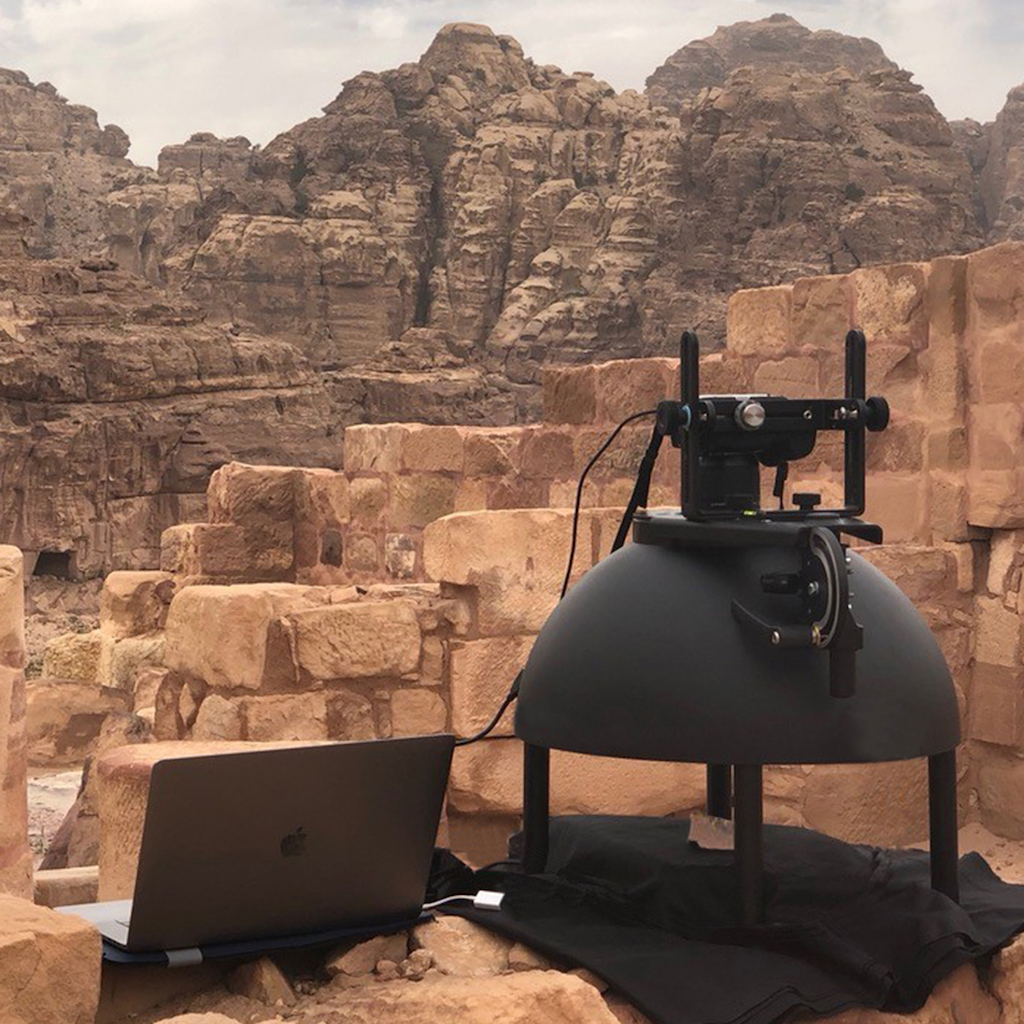 Multispectral
Equipped with 48 white LEDs and 24 additional UV-LEDs for multispectral image aquisition.
Reproducible
The automated workflow allows reproducible lighting conditions wherever and whenever you need them.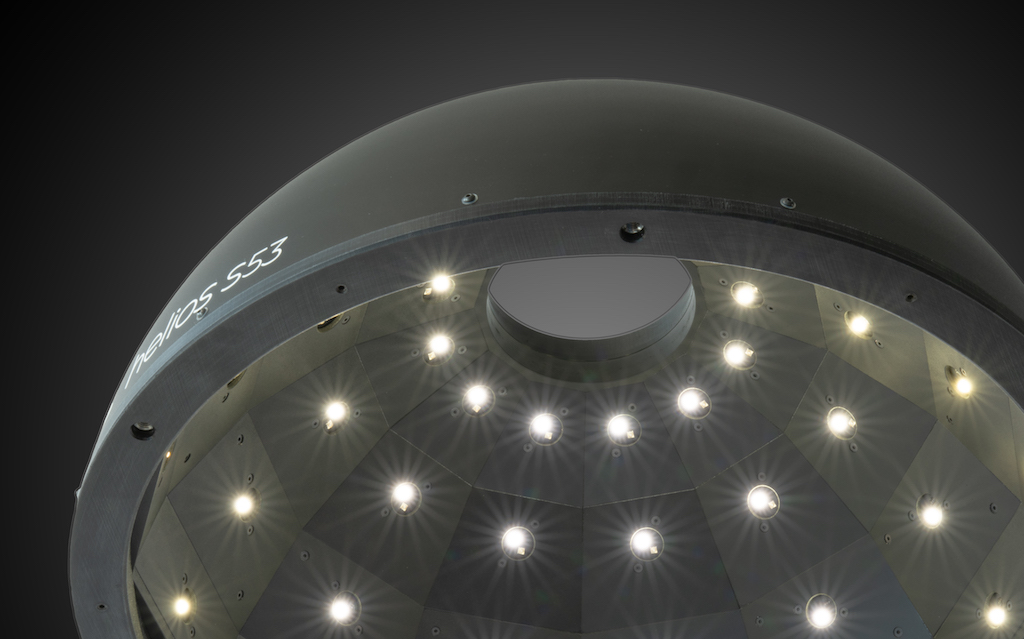 Accessible
Together with the Authentica software framework the Helios S53 enables new ways for researchers in the field of Cultural Heritage to record, analyze, document and exchange information about artifacts.
Check out the results
Explore how you can interact with illumination after capturing your objects with the Helios S53.
Want to know more?
We are happy to answer any questions you might have about the Helios S53, or schedule a live demo so you can see the system in action.
Contact us
Get a quote
Request pricing options for the Helios S53 and the accompanying Authentica software framework.
Get a quote